Personal Training isn't just a job it's my lifestyle, a lifestyle which I love and have a strong passion for. Working on a daily basis with a diverse range of clients and been able to make a positive impact on their life's is a fantastic feeling. My main 2 motos are hard work gets you results & Look Good, Feel Good. I am not a personal trainer's that promises quick or false fixes I only offer good, honest advice to enable you to achieve what we all want… RESULTS!
Since graduating with a Sport, Health, Exercise and Nutrition Degree in 2009 I have dedicated my time to helping others achieve their goals. I can't do the work for you, but I can show you the way. Any goal worth achieving is worth working hard for.
I have been working in the fitness industry since 2009, but have been involved in fitness since I was a lot younger, playing football as a grew up and attending the gym frequently since the age of 16.
Personal training with me consists of reachable goals, personalised programmes, nutritional advice and, most importantly, hard work, with a dash of fun along the way!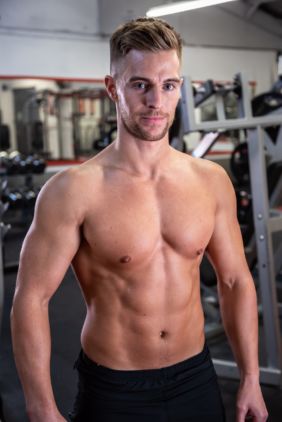 Sport, Health, Exercise and Nutrition Degree
Level 3 Personal Training Qualified
Circuit Instructor Qualified
Kettlebells Instructor Qualified
MMA Conditioning Level 1 Qualified